Feels like it has been a while since I have written anything on the site, but it has only been four weeks.  So, here is a summary of all that's ceramics that has been happening.
Tuna (Eel) and Kokopu (species of whitebait) plates have been continuing.  I have been enjoying making texture in the surface and have been consistent with the colour glazes that I have used – Iron and Rainforest celedons by Amaco.  The porcelain is still exerting it's dominance over me and doing whatever it pleases through the firing and items not coming out looking the same as when they went it.  I was introduced to a new term a little while ago – Wabi Sabi,  The Japanese art of finding beauty in imperfect ceramics.    I am going to say my porcelain items are wabi sabi.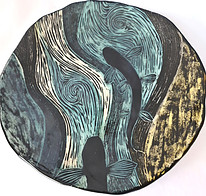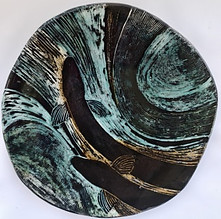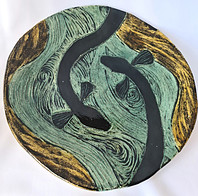 Large paua bowls have been coming along well, the initial ones were being made in a gritty clay that was nice to build with, but for some reason doesn't like either the glazes or the fact that they are only being glazed on the inside and they keep tinking for days after coming out of the kiln.  I am back using porcelain for these and loving the results.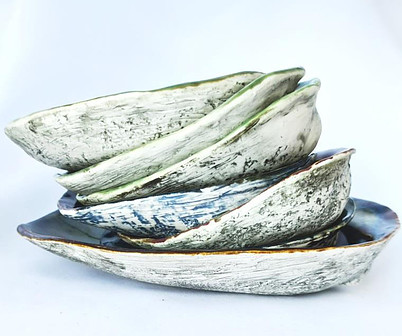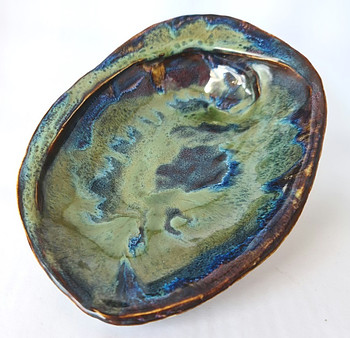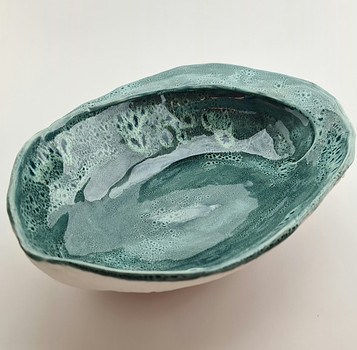 The last items I have been working on have been in my head for years – paua soap dishes, so I had a crack at them and I am quite pleased with how they have turned out.  Made in porcelain and the white ones are glazed with a matte white, and my fav glaze combo of Rainforest and Snow have produced the cool teal green blue oil spot look.  I have coupled these with some homemade soaps – lavender and the clear ones are antibacterial tea tree oil.  These are in two sizes and once I have my price point sussed they will be listed on the onlineshop.
Still quite a few single bowls online for purchase, they make great salad for one bowls, cereal or soup bowls. Check out the 'Spring Sale' for a selection of items, get yourself or a friend a one of a kind ceramic bowl.  Sale starts 7th October.